Cornerstone Pharmacy Rose City
Proud part of the original Cornerstone Pharmacy network
Monday thru Friday:
9:00 a.m. to 6:00 p.m.
Saturday:
9:00 a.m. to 12:00 p.m.
Cornerstone Pharmacy Rose City
Formerly Baker Drug
4307 East Broadway Street
North Little Rock, AR 72117
Pharmacy Services Available:
Drive Thru Window
Immunizations
Delivery Service
More Vaccine Information and Fact Sheets
A message from owner and pharmacist, Randy Kassissieh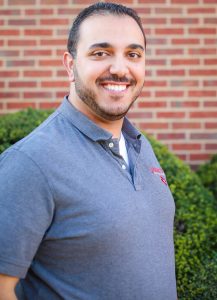 After decades of serving the community of Rose City as Baker Drug, Cornerstone Pharmacy Rose City is still locally owned and independent.  Operated by people you know and pharmacists you trust, our mission is still to help keep you and your family healthy all year long.
Our new stand-alone building features a convenient drive thru window, allowing you to pick up your prescriptions without leaving your car.
With the resources of the Cornerstone Pharmacy network, we can bring the advantages of compounding to your healthcare. If you or someone you know has difficulty swallowing pills, or you need a medication that is a special strength, speak to our pharmacist about customizing a medication to meet your specific need.
If you are paying too high an insurance co-pay for your prescriptions, come in and talk to us. We will look over your coverage, all your medications, and see if we can find a way to save you money.  It is one of the many things we do for you that make us a different kind of pharmacy.
Follow Cornerstone Pharmacy Rose City