A DIFFERENT KIND OF PHARMACY
In 2002, Cornerstone Pharmacy filled its first prescription with a commitment to providing unparalleled customer service using the most modern methods of pharmacy care.
From the original Rodney Parham location you know and trust, we have grown into a network of like-minded, locally owned pharmacies.
Thank you for your continued support of the original Cornerstone Pharmacy network.
From a unique collection of gifts at many locations, compounding, delivery services and more, every location has its own identity. This local identity is built around the rich history of customers who have followed their personal pharmacists to Cornerstone Pharmacy.
But again, what remains consistent at every location is the commitment to personal service from your pharmacist. It's what makes Cornerstone Pharmacy A Different Kind of Pharmacy.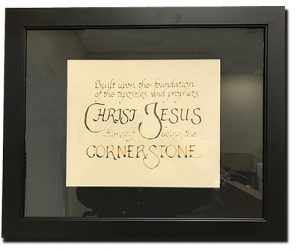 Cornerstone Pharmacy was built with faith in God, and a genuine love of people. Everywhere you go, the name is known for customer service with the most modern methods of pharmacy care available.
It's the mission of each location to help keep you and your family healthy all year long. That's why you'll see this reminder hanging in every one of our pharmacies.