Stacy Spangler Trunk Show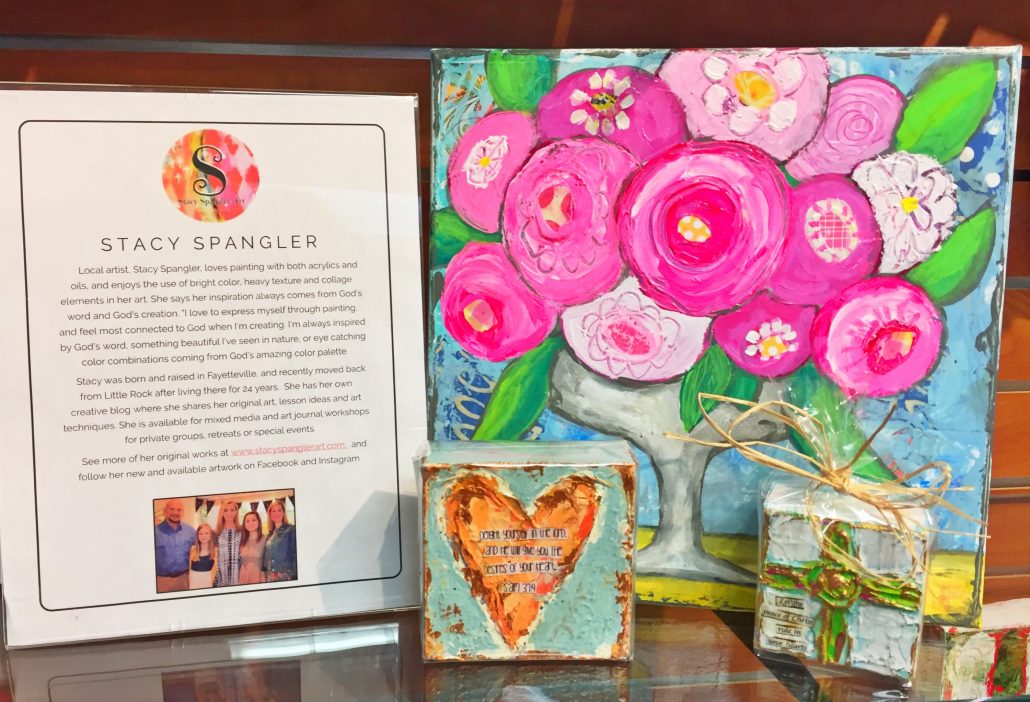 Thursday, February 9, 2017, 2-7pm



Cornerstone Pharmacy Chenal
---

Come meet local artist Stacy Spangler.

She paints with both acrylics and oils, and loves using bright colors, heavy texture and collage elements. She says her inspiration always comes from God's word and God's creation. "I love to express myself through painting, and feel most connected to God when I'm creating. I'm always inspired by God's word, something beautiful I've seen in nature, or eye catching color combinations coming from God's amazing color palette

." You can follow her on Facebook and Instagram as well.


………
Cornerstone Pharmacy at Chenal is locally owned and part of the original Cornerstone Pharmacy Network.